Benefits of Choosing Shredded Hardwood Mulch
In our blog, we often discuss the most beneficial landscape services and additives that contribute to the health of your property. Maintaining not only landscape aesthetics but also the health of your green material is key for long-term landscape success. One such additive that contributes to the health of your property is something you are all too familiar with. Mulch is a staple in many landscapes, and rightfully so. It provides a myriad of benefits, both functional and beautifying. It prevents the compaction of your soil, assists in the retention of moisture, and prevents weed growth in your plant beds. Mulch, however, should be replaced every couple of years. So, whether you have mulch in your landscape already, or are in need of a refresh, choosing new mulch may be on the horizon. With many options available, we want to go over the benefits of choosing shredded hardwood mulch, the most popular variety in our area.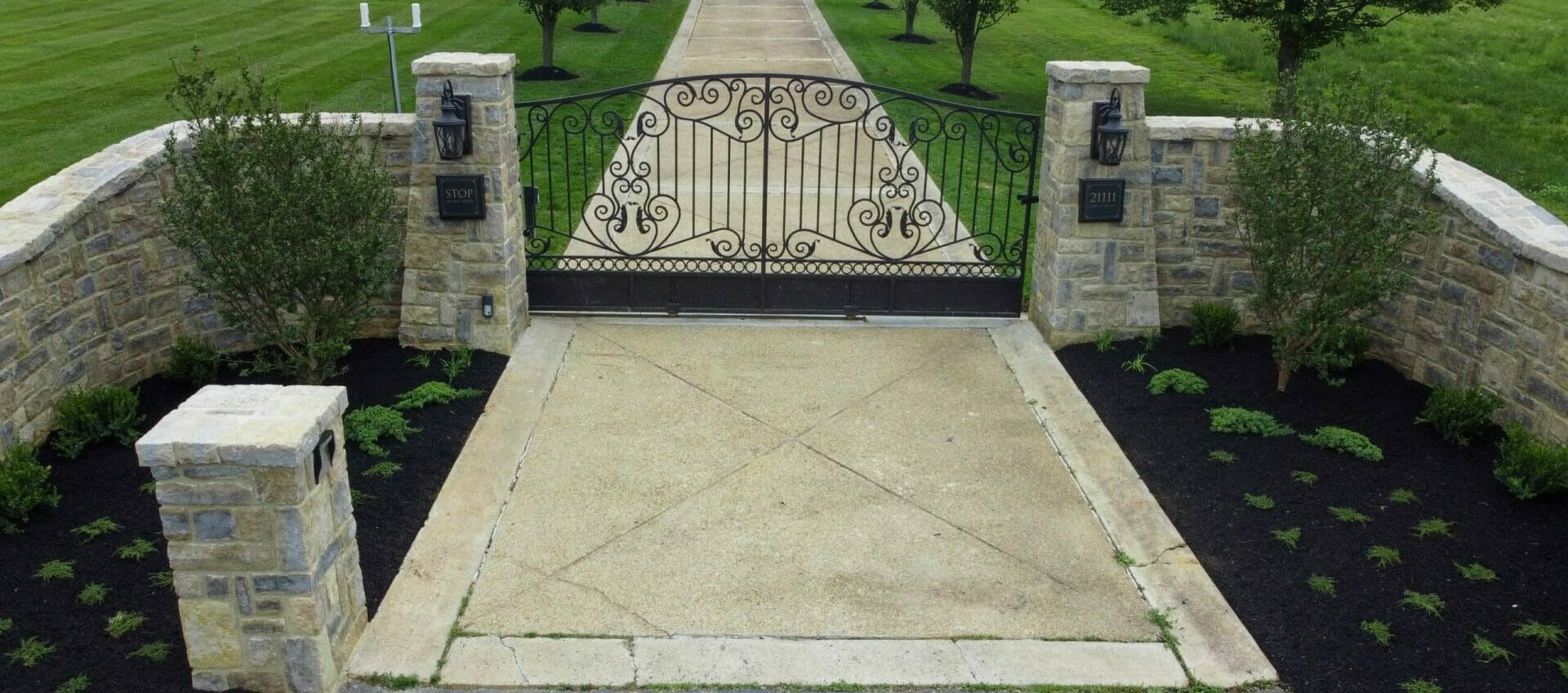 What is Hardwood Mulch?
With so many different types of mulch, it can be tough to remember the individual qualities of each. Pine straw, hay, and rocks are all very obvious, but the origins of various wood mulches are a little more obscure. Hardwood mulch specifically comes from chipped or shredded branches on small trees. Other old shredded wood sometimes finds its way into the mix as well. As it is an organic variety of mulch, it offers all the same benefits as other organic options.
Dyed Shredded Hardwood Mulch: Color Retention
The primary benefit of shredded hardwood mulch is that it can be purchased dyed black, or dyed brown, which will assist in long-term retention of color. Most wood mulches begin to gray after a year, and need to be flipped, then replaced the following year. Dyed mulch will last much longer.
Inexpensive and Low Maintenance
Another great benefit of shredded hardwood mulch is that it is very inexpensive. This is because it is sourced as a byproduct of other industries, utilizing their waste as our landscaping material. It is very easily spread, and as it is dyed it does not need to be replaced anytime soon. Due to the initially low cost of installation, and the fact that there is no need to perform another installation within a couple of years, overall costs are significantly reduced.
General Mulch Benefits
Although shredded hardwood mulch possesses many unique benefits of its own, it is hard to overstate the benefits of all mulch. Acting as insulation for your soil, mulch will keep moisture in and heat out. It will also protect your soil from a freeze during the winter months. When properly laid, it will keep weeds from spreading in your plant beds and pests from getting to your roots. Lastly, as it degrades it will add organic matter to your soil which will be welcomed as a nutrient. While you cannot go wrong with any mulch, we highly recommend dyed shredded hardwood mulch. Did we mention that it also looks fantastic?
Your landscaping is the first thing noticed by your visitors, friends, and customers. Let OakLawn Landscaping ensure that your first impressions are top notch and have your guests in awe before they even reach the door. Visit our website, or contact us today at (301) 854-0684 for any of your landscaping needs, commercial or residential.